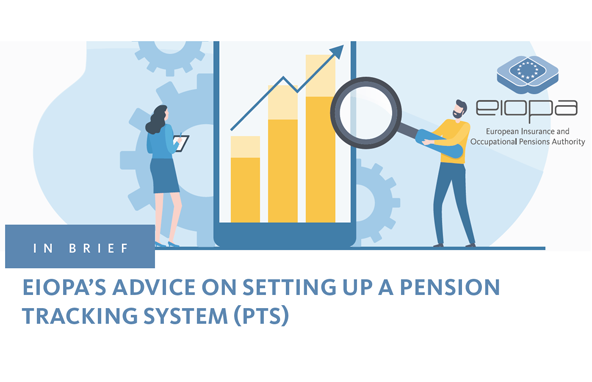 EIOPA underlines the importance of a European Tracking Service for migrant workers.
Date: 12/2021
On December 1st 2021, EIOPA published its Technical Advice on the development of Pension Tracking Services (PTS). While the main topic is the development of PTS in Member States, EIOPA states that nearly the same scope and goals as for a PTS hold true for the ETS. In addition to using some examples of the ETS/FYP website to illustrate forms of customization of web information, a complete chapter in the advice is dedicated to the connectivity with the European Tracking Service (ETS).
In its advice EIOPA states that an ETS is an important and adequate means to achieve that migrant workers will not have any disadvantages while executing professional mobility in terms of social rights and pensions.
While implicitly referring to the PTS and ETS as a public good and therefore need for public funding, the advice explicitly recommends a legal basis at EU level to ensure data transfer to the ETS, linked to the principle of free movement of workers.
Other recommendations made by EIOPA in order to enhance the development of an ETS are:
Use eIDAS compliant authentication methods (addressed to PTSs),
Setup a register for identification,
Live access is the optimal model,
National standards should be compatible with the standards set by the ETS,
PTSs should participate in the process and considerations of the ETS data model and standards and in a European forum on pension communication.
The report is a strong confirmation of the ETS projects objectives, approach and vision. Now it is up to the European Commission to take further steps.
You can find the full Advice here. See chapter 2.4., pages 46, 47 and chapter 3.3, pages 74-76 for the advice on ETS.
Roadmap for setting up a PTS: Technical advice on the development of pension tracking systems | Eiopa (europa.eu)