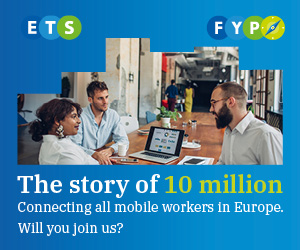 The Story of 10 million – launching the European Tracking Service Association in Brussels on 30th November
In 2020, there were 10 million EU citizens who worked abroad. When they retire, they will have pensions from multiple countries. But first, they will need to understand and find them. The European Tracking Service on Pension (ETS) tells the story of these mobile workers.
Since 2019, European pension organizations have run the ETS pilot project. Now we are Ready for take-off. On Wednesday November 30, we will launch the European Tracking Service Association in Brussels. We invite you to celebrate this moment with us!
Join us for a reflection on the achievements of the ETS project throughout the past 3 years and a discussion on the next steps in building a European Tracking Services on Pension together with policy makers and pension experts.
Register here.
What: Conference followed by drinks
Location: The Hotel, Brussels
When: November 30, 13:30-17:00
Our event is part of the European Retirement Week.