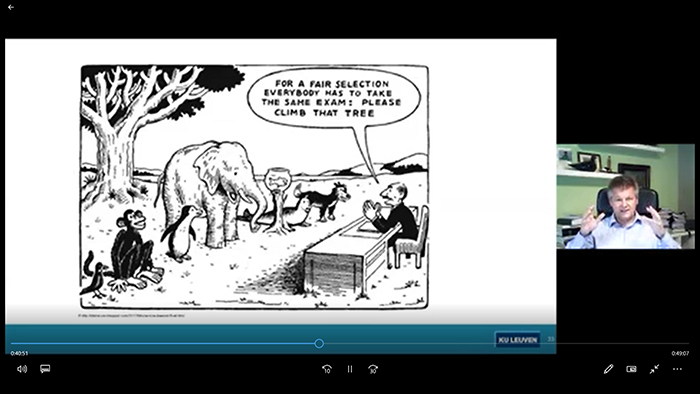 Second ETS survey on pension communication – evaluation and findings.
Date: 10/2020
On the 6th of July, the ETS project held its first webinar on pension communication where we presented and discussed the outcome of the second survey on pension communication evaluated and supported by Lisa Brüggen. After the presentation of the results, we discussed with Professor Stevens the taxonomy of the different pension concepts across Europe.
The second survey completed the first ETS survey on pension communication and entailed questions concerning the organisation of the pension communication process, the objectives of informing citizens, the content and presentation of information and ways or digital tools of communicating about pensions.

Asked about the topics, the respondents consider most important to provide information on, the following 3 top pension information goals were named:
Informing about possible future retirement income is in most pension institutions still the most important goal
Raising awareness for pensions in order to maintain a standard of living
Informing about how much pension built up
Furthermore, processes and departments responsible for pension information were asked. The respondents told us that lawyers, who used to be solely responsible for the text in the past, are now more and more working together with communication specialists in order to provide understandable pension information.

The respondents of the survey indicated that their information processes are based on research and feedback in order to evaluate the quality of the information and communication.

Following methods were mentioned:
User-testing, collecting feedback from the customers, personalize messaging (e.g. segment population to deliver relevant messages to right audience)
Use "people's language", simple, with no unnecessary law language, …
More than 70% of the pension institutions personalize the pension information by targeting the customers in different "segments", like for instance using life-events (Family, marriage) and age categories.
Lisa Brüggen pointed out that this examples and initiatives show that digital pension communication offers a lot of opportunities to improve and enhance tailored and individual pension communication.

A third remarkable result of the survey is that only 20% of the respondents offer cross-pillar pension information. Therefore, Lisa Brüggen concluded that pension communication is still drafted and communicated mainly within pillar. Very little holistic or cross-pillar information is offered up till now, which shows the relevance of an ETS where the different pillars are targeted at one single platform.
If you were not able to follow the discussions or if you would like to recapture the findings of the event, just click this link.

Many thanks to all participants in the ETS-survey!